WELCOME!
We are a small home breeder of North American Retrievers, also known as "Double Doodles". If you can't decide between a Goldendoodle and a Labradoodle then the "Double Doodle" is for you! This new cross is only being done by a few breeders and the results have been a beautiful blend of both hybrid breeds!
---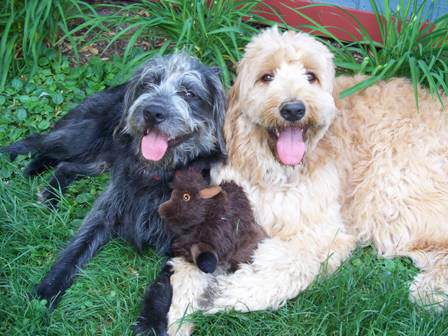 Our puppies are born in their own climate controlled bedroom and handled several times daily with tender loving care. At the age of three weeks they are moved to our kitchen so they can start getting used to normal household sights and sounds. They are socialized with small children and adults and they are also familiarized with our cats.
The puppies are vet checked and current on shots and are started on crate training and potty training!
CALL 814-881-7176 Located in Erie, PA
Charley and Lynzie - Our First Doodles!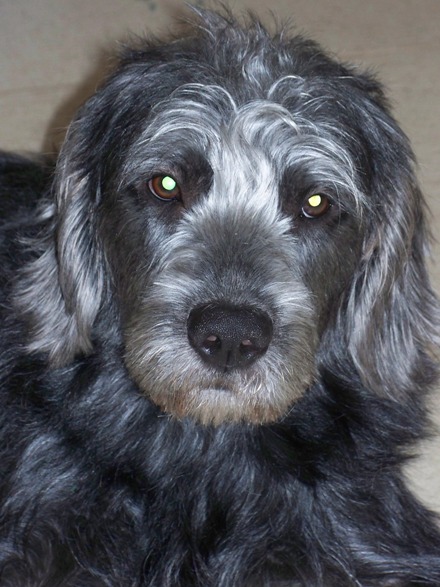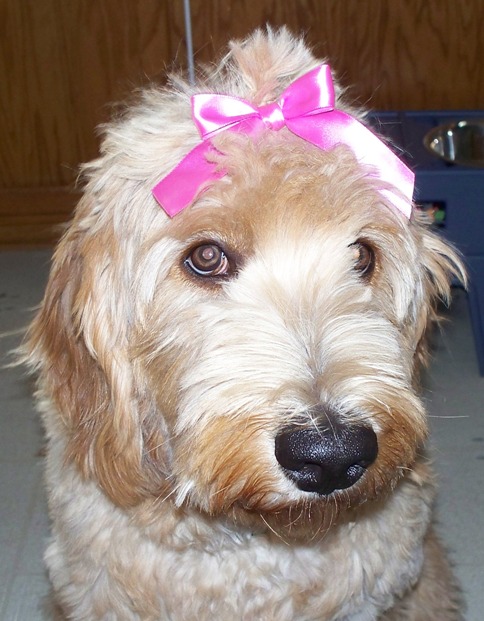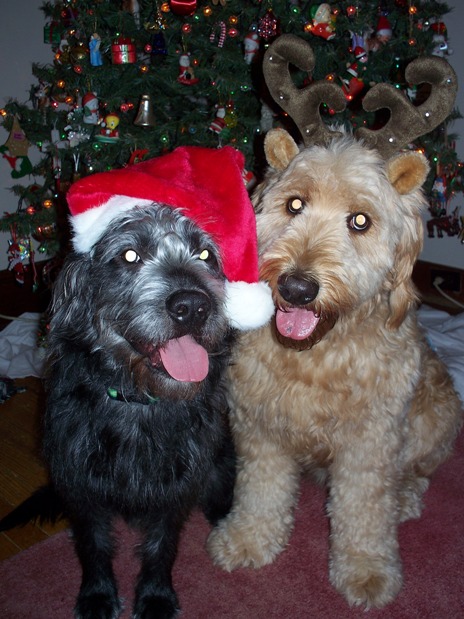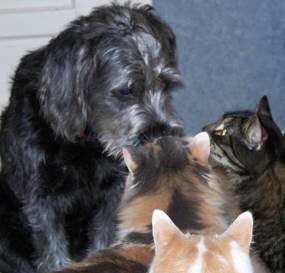 ---
We believe in giving each puppy their best chance at becoming a beloved pet. We make sure they are healthy, happy and well adjusted. Our dogs are CKC registered and are our family pets. They live in our home, not in a kennel. They have great personalities and are very healthy.
The puppies are held often, even before their eyes are open, to establish a trust relationship with humans and a bond that will serve them for the rest of their lives. We also use Early Neural Stimulation as it has been proven that the benefits are:
1. Improved cardio vascular performance (heart rate).
2. Stronger heart beats.
3. Stronger adrenal glands.
4. More tolerance to stress.
5. Greater resistance to disease.
Because dogs have a relatively narrow window of opportunity for socialization, starting at 3 weeks, peaking at 6-8 weeks, and diminishing by 12 weeks, we feel it is very important for us to begin their socialization training. As part of this, we give them many "new" experiences: various textures to walk on, various bowls to eat out of, various toys to play with, trimming toenails, touching teeth, climbing steps, going through tunnels, and riding in a car. Because of this training, we believe they will be much more flexible and better adjusted pets.
We provide worming, shots and vet care as needed for the healthiest puppies possible, and provide those records to their family when adopted. The puppies are weighed regularly, to head off any problems early.
We are proud to be breeding the North American Retriever and it is our mission to improve the coat, to make it a more manageable one and also to improve bone structure and head shape. Unlike purebreds that are bred to reproduce the same qualities of the parents, breeding hybrids results in producing different characteristics in the puppies. Our dogs are also bred for their personalities and health history. We want to produce puppies whose quality surpasses that of their parents!
---
Nutrition is very important for a dog's overall health and well being! We feed our dogs and puppies Blue Buffalo because it is an all natural, human grade ingredient food that gives a lot of bang for the buck! Blue Buffalo has deboned meat as its first ingredient and uses whole grains like brown rice, oatmeal and barley. Fruits and vegetables are also included as well as their exclusive Lifesource Bits. These little pellets are cold formed and contain antioxidants, vitamins and minerals. We have been using more of the Grain Free varieties as well and there are so many flavors to choose from that you will satisfy your dog's appetite for sure! You can read more about this premium food at Blue Buffalo.com

To give our pups the best possible start and life possible, we now require our pups to be on NuVet Plus wafers.
Click here to learn why!

---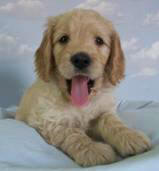 Dogs are not our whole life, but they make our lives whole.
- Roger Caras -
---
Contact Information
814-881-7176

CharlynzDoodles@gmail.com